December 2019 – Flipping Zombies Illustration Exhibition
In December 2019 Window Gallery had a frosty but festive feel with the Flipping Zombies exhibition. The display boards were wrapped like giant presents, there were icicles hanging from the windows and even a Christmas tree!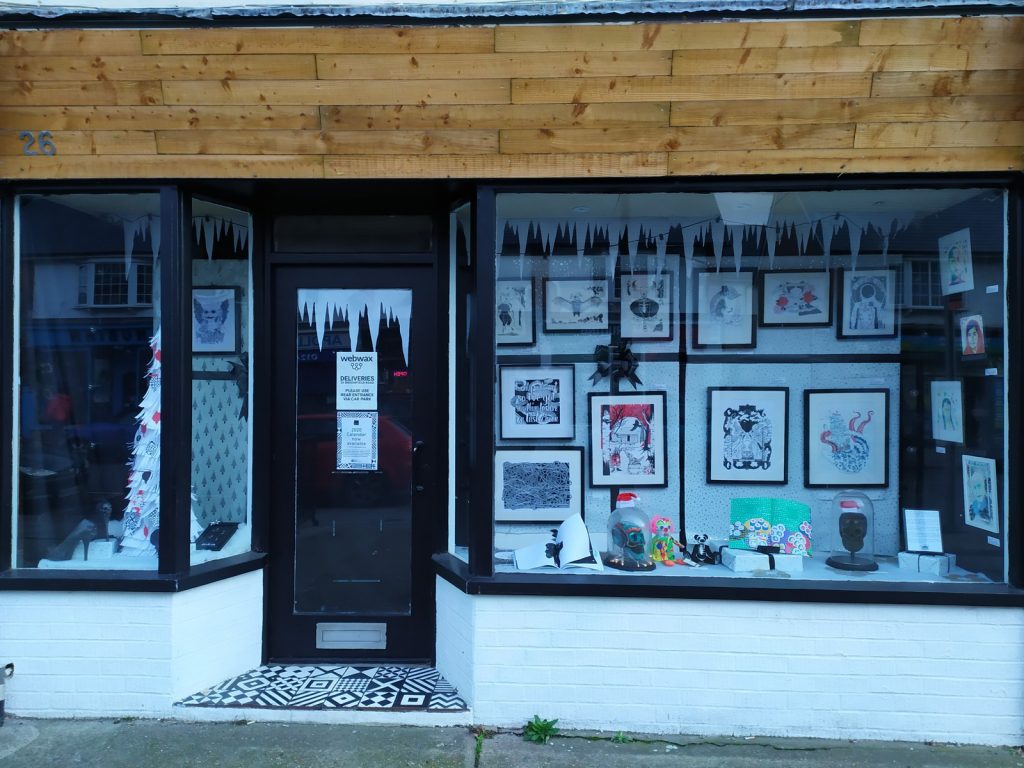 Flipping Zombies is a strange girl who lives in Chelmsford. She creates lovely, detailed illustrations based on folklore, wordplay and nature.
Drawings, paintings, portraits, skullptures, dolls and book projects by Flipping Zombies were on display. There were also skull shaped high-heels and pin badges by Coeur Noir Co.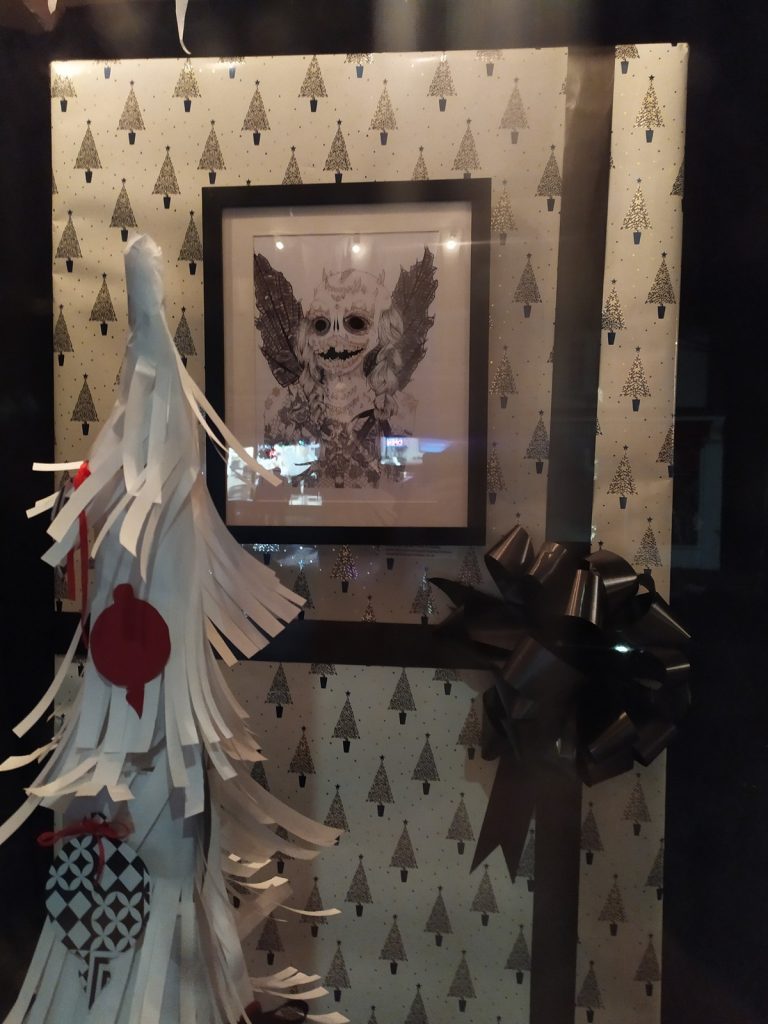 We have had such a great year of art here at the Window Gallery. We are very grateful to all the artists who have shown their work here and every person who comes to take a look at the displays. We're looking forward to more superb art in 2020.