July 2019 – Puddle Paints
Such a pretty solo exhibition by Jennifer English of Puddle Paints.
Jennifer says "It all started with a curiosity for watercolour paints…. I'd dabbled in other mediums over the years then one day decided I'd like to try watercolour. Once I tried I couldn't stop! Puddle Paints is now a huge part of my life.

I spent years working in a corporate environment climbing the career ladder but unable to use my passion for art and fully engage my creative side. Since starting a family and leaving full time employment I have slowly built up my portfolio and with it my business. When you truly love what you do it is easier to put in the hours and the hard work to drive it.

I often describe painting and creating as 'food for the soul'. I'm blessed to now be able to use my passion and share it with so many wonderful people".
Thanks Jennifer, we loved the July 2019 Puddle Paints exhibition and we have some strong evidence that it's not just people who appreciate your work!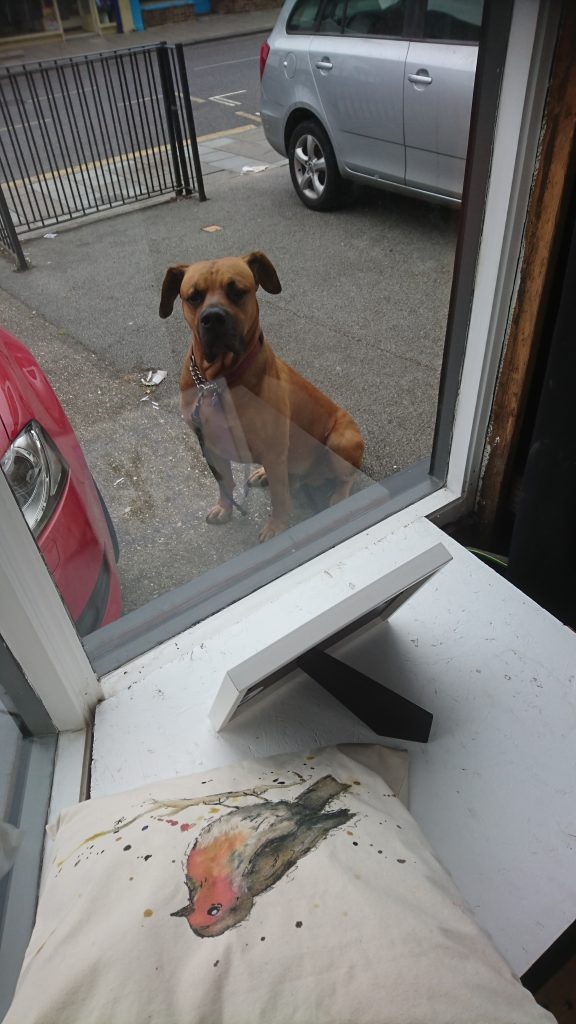 You can see more of our previous exhibitions here.