March 2020 – Murals by Wallworx Exhibition
In March 2020 we hosted an exhibition of murals and paintings by Keith Hollingsworth of Murals by Wallworx.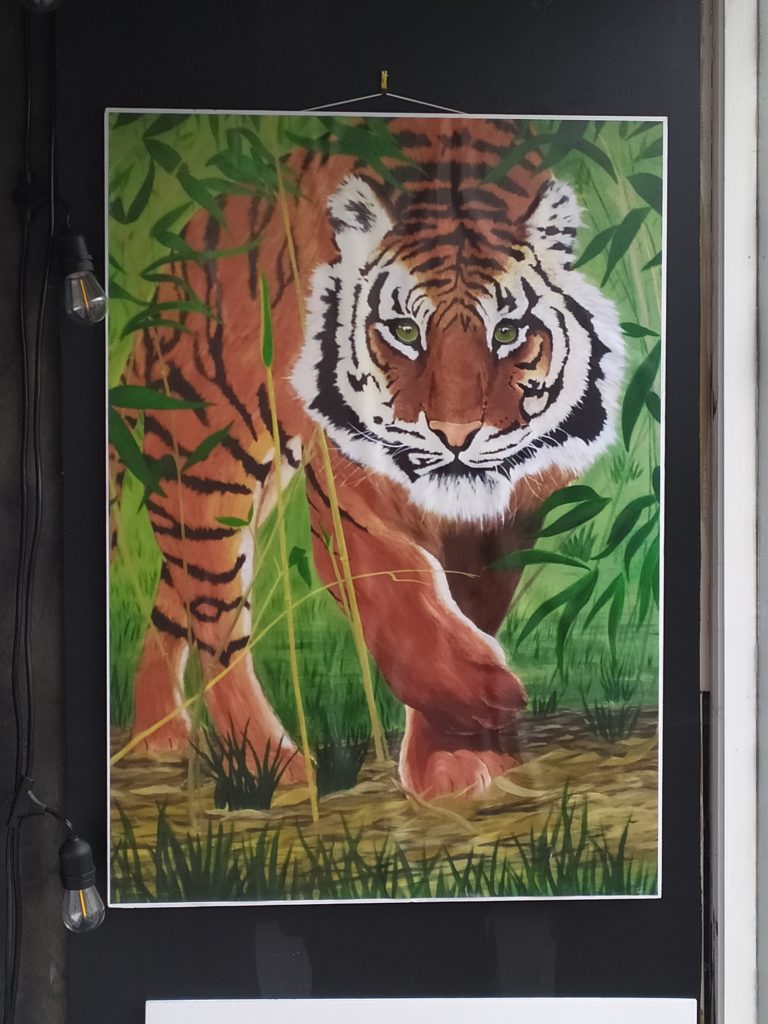 We asked Keith some questions about his work and his creative process.
Who are you and what do you create?
My name is Keith Hollingsworth and for about ten years I have been painting murals under the name of Murals By Wallworx. My work adorns the walls of private homes, schools and commercial and public places.
The Creative Process
Following an enquiry I generally discuss ideas based around the theme chosen by the client. If the mural is to feature established characters such as those from a book or film I research the characters or the client supplies images they would like reproduced on their walls. This is more likely to be the case with children's bedrooms. If the theme is more expansive I will suggest ideas and produce 'visuals'.
For example, with the 'four seasons' mural the client's initial idea was for a woodland scene, however I suggested that, as the wall was so long (17 metres) it could be divided into the four seasons which made it more interesting.
What's the best thing about being a mural artist?
Although I paint murals commercially and there are financial rewards I get great pleasure from the reaction of the clients to the finished work. I painted a child's bedroom with his favourite character, Scooby-Doo. He slept in another room while I painted his room and it was kept under wraps until the morning of his birthday. When he saw the mural he changed back into his pyjamas and got back into bed so that he could spend time with Scooby-Doo! (Also I get to paint life-size Tigers)!!
What inspires you?
Generally I'm inspired by other artists, whether they work in watercolours or oils, large or small. Figurative art, from comic strips to landscapes inspires me. That is what makes being part of the Chelmsford Creative Collective important, I am able to see what other local artists are producing.
It's fabulous to see people's wishes materialised and in over ten years of painting murals I haven't had a client whose expectations weren't exceeded! So that is inspiration in itself.
Thanks Keith!
You can see all of our previous exhibitions here.