May 2019 – John Gill and Jon Atkinson Exhibition
Beautiful paintings of Italy from Ciocceria series by John Gill.
All of the sculptures in this exhibition are by Jon Atkinson. They are made with papier mache, they are incredibly detailed and so realistic looking.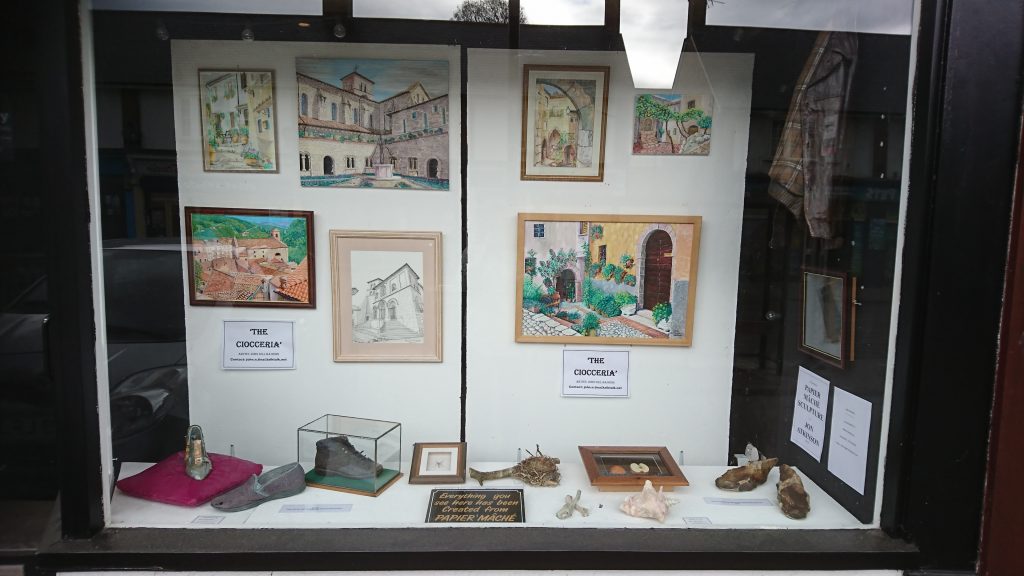 You can see more of our previous exhibitions here.